Tutorial - How to Subscribe to My Blog
It's cool to see some people already saw that subscribe button on my page, but wonder if maybe some people need help with this. So if you want to get notified in your email when i write new post and are lazy like me to keep checking my site on your own, then subscribing helps with that. Here's a how-to guide for that.
1. Go to my site - mirjam.ee

2. Scroll down until you see the subscribe part.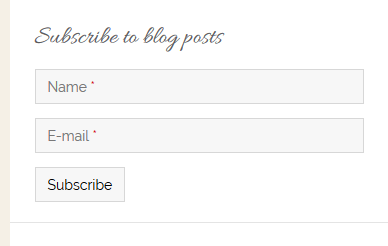 3. Insert your details. Name and email is all i require and press subscribe.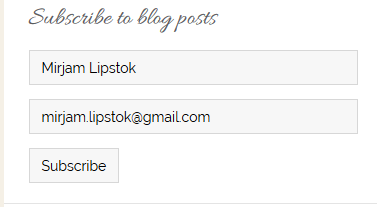 4. And you are done (and should see something like this). Congrats! Now you'll get an email when i write something!

Thank you for being my readers! Also, if you think that someone else would want to be part of my adventures, struggles and victories, feel free to use the share buttons, or just copy my websites link to them!
Be blessed!